In 2009 the Department of Global Studies joined together to establish a scholarship that would support students who desired to study abroad.
Here's their story…
Ralph Nofi
Assistant Professor
When I was asked to begin a Global Studies program at SJC several years ago, I was happy to do it because I firmly believe that a student's experience in another country provides an enhancement to the liberal arts college experience. From the start, I wanted to provide financial assistance to those students who could not afford to participate in a study abroad program and, when the scholarship fund was established, I was happy to contribute to assist more students to have the opportunity to broaden and enhance their educations.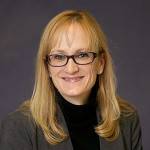 Heather Barry
Assistant Provost for Strategic Planning and Institutional Assessment and Professor
I give to the study abroad scholarship fund to help students who have the desire to visit and study in another country, but need financial assistance.  It is important for our students to participate in global studies programs because it allows them to see the world from a different perspective.  I wish all of our students could participate in this transformative experience!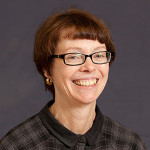 Wendy Turgeon
Professor and Chair
As a faculty member who offers a number of global study options in my Philosophy courses, I can testify to the empowering experience of travel abroad.  Students find themselves in exploring new places, encountering foreign cultures, and most importantly, seeing ideas they read about and discussed here at SJC come alive in historical sites, museums, and immersion in a city or landscape unfamiliar to them. Students always remember their global travel experience as one of the highlights of their SJC education.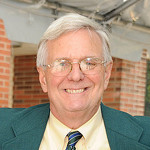 TomTravis
Professor
In 2009 I joined a group of St. Joseph's faculty and students for ten days in Nicaragua, helping with a building project in an economically distressed barrio there. It was a profound learning experience for me, and I could see that the students were likewise affected. Recognizing the value of this global learning experience was what prompted me to support the Study Abroad Scholarship Fund. I didn't want the expense of such travel to be a barrier to students who might otherwise benefit from such an opportunity.